The Region
Between Provence, Camargue & Cevennes
Into an exceptional region filled with history, nature & gastronomy

Le Pont du Gard
Looking for a nice walk with the sound of cicadas? You can reach the Pont du Gard, a famous Roman monument located in the heart of a Mediterranean landscape classified as a UNESCO World Heritage Site, in 20 minutes walking from the hotel along a pleasant path through the fields.
Museum, interpretive trail, toy library, guided tour, swimming and entertainment await you on site for a day to discover this Roman wonder.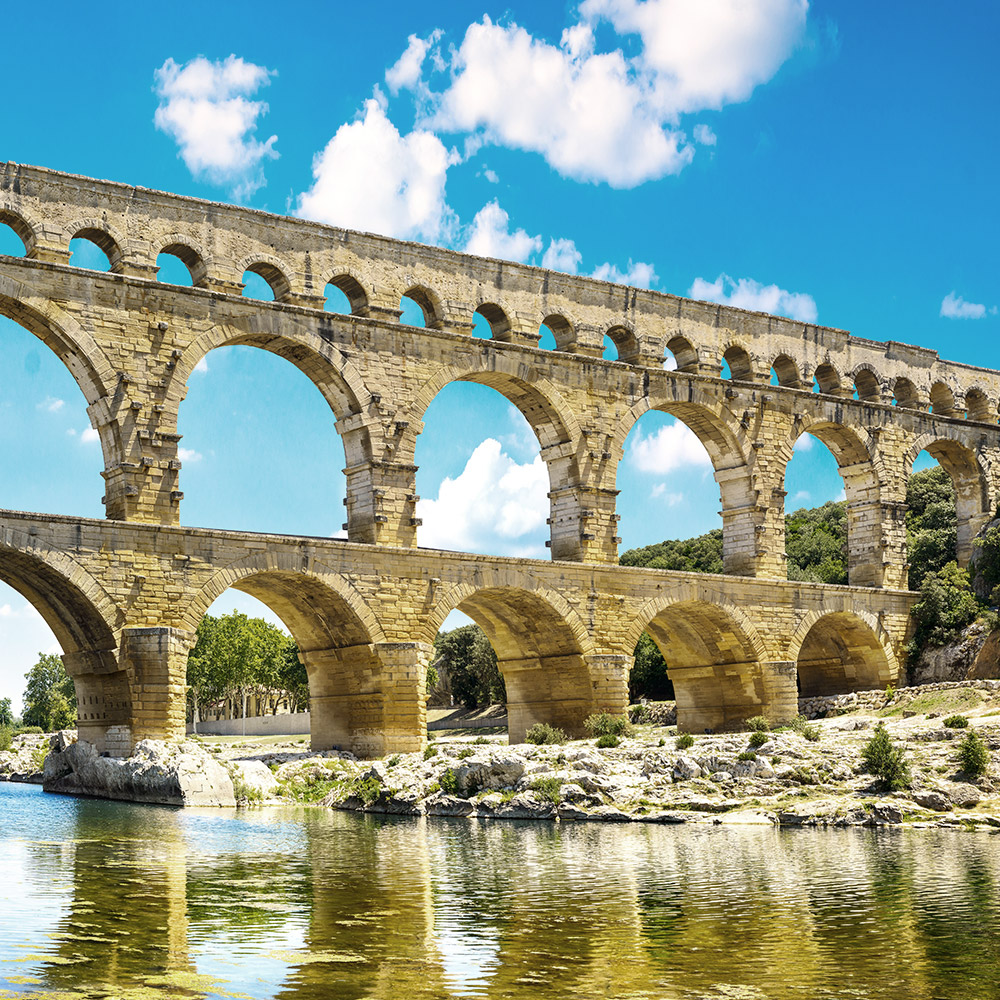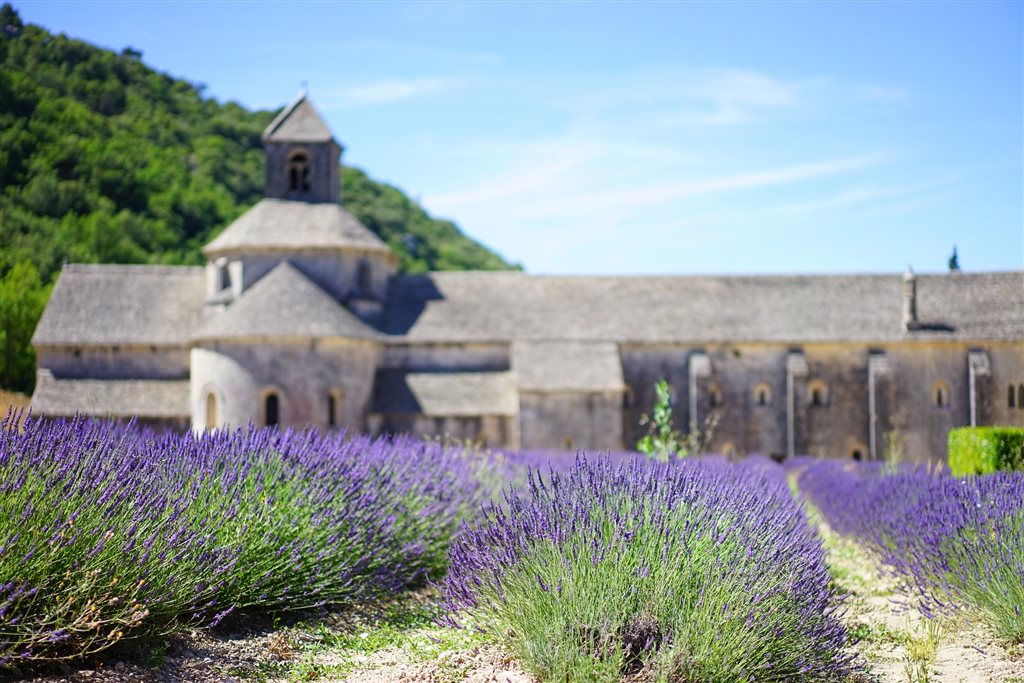 To Discover
Thanks to its ideal location in the golden triangle of Nîmes, Avignon and Uzès, La Bégude Saint-Pierre will be the departure to see the jewels of our amazing region. You will discover Uzès and its Duchy, Avignon and its famous festival, Arles and Nîmes with their Férias and many Roman monuments, Orange and its antic theatre...
You will walk through the typical and medieval villages and their colorful markets with a Provencal atmosphere. You will discover the wonderful natural sites of the Gorges du Gardon, the Camargue, the Alpilles and the Cévennes National Park. The gourmets will find their taste buds satisfied by many local specialties, winery and olive oil mills, and the adventurers will be delighted by the many outdoor activities.
Outdoor activities
A wide range of outdoor activities can be enjoyed in the surroundings. Bicyle (cyclo-discovery loop of the Uzège - Pont du Gard from the hotel), canoe under the Pont du Gard, hiking or horseback riding, golf course, swimming in the Gorges du Gardon a few minutes' walk from the hotel ...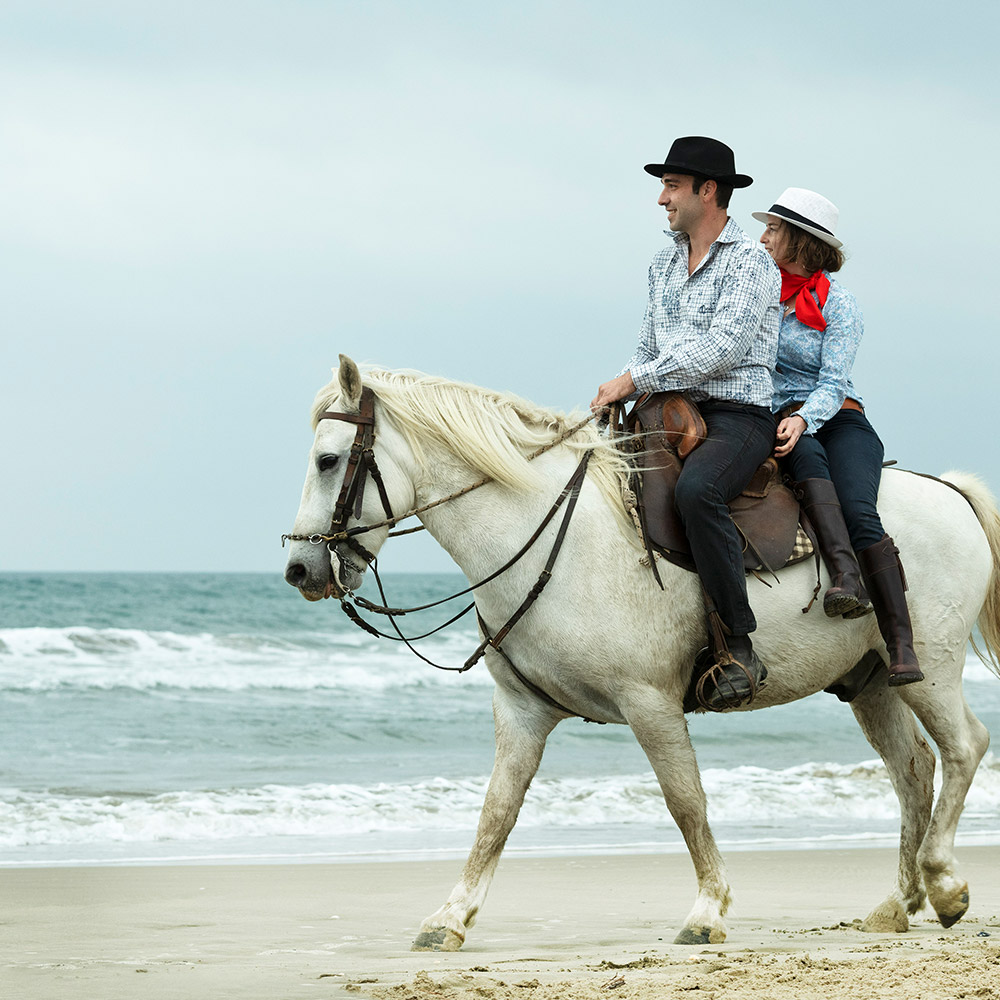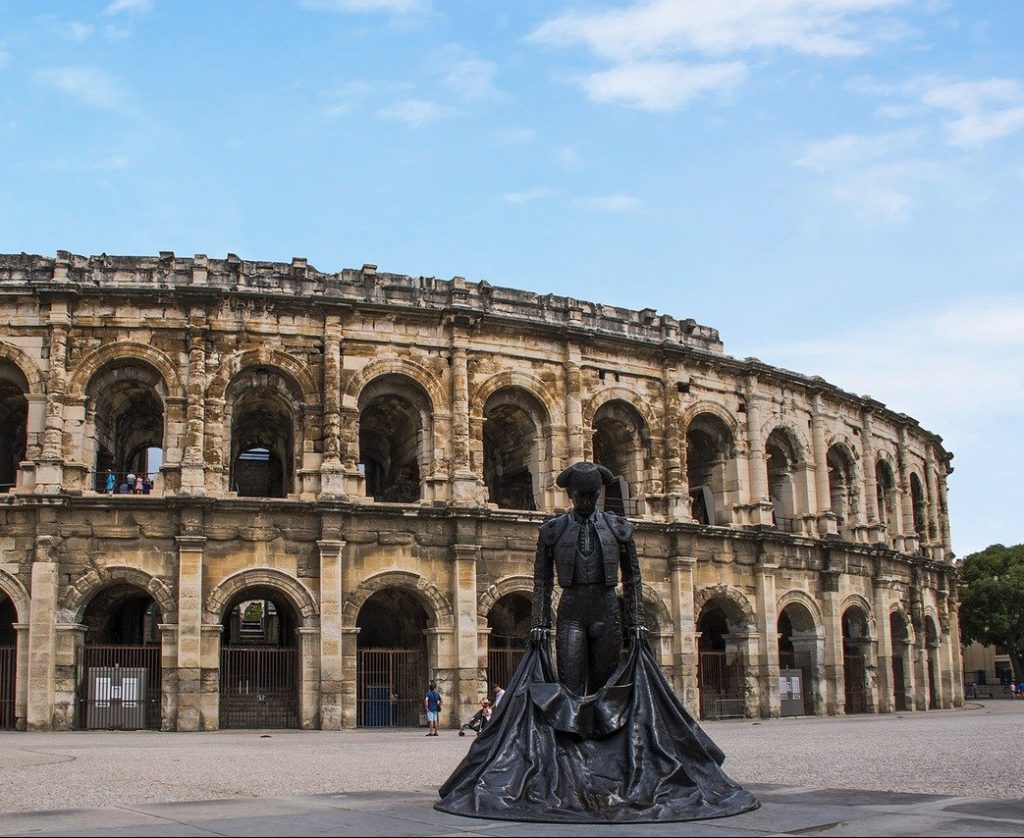 Family time
You will go on an adventure with your children to discover the Haribo Candy Museum in Uzès, the Pont du Gard Museum and the Museum of Romanity in front of the famous Arènes de Nîmes, the Visiatome de Marcoule, the Spirou Park in Monteux. You will explore the adventure parks of the surrounding area and enjoy the many outdoor activities.