Hotel
Charm and elegance in the middle of nature
A unique experience in the closest hotel to the Pont du Gard
Between History and Nature
The stone walls of this former 17th century post house are now a charming hotel **** and a restaurant serving creative regional cuisine.
Located just a stone's throw from the Pont du Gard, La Bégude Saint-Pierre is set in the heart of a beautiful 15-hectare property stretching as far as the Gorges du Gardon.
It is in this natural environment with an enchanting atmosphere that the hotel inspires serenity and where sweetness of life and well-being are the key words.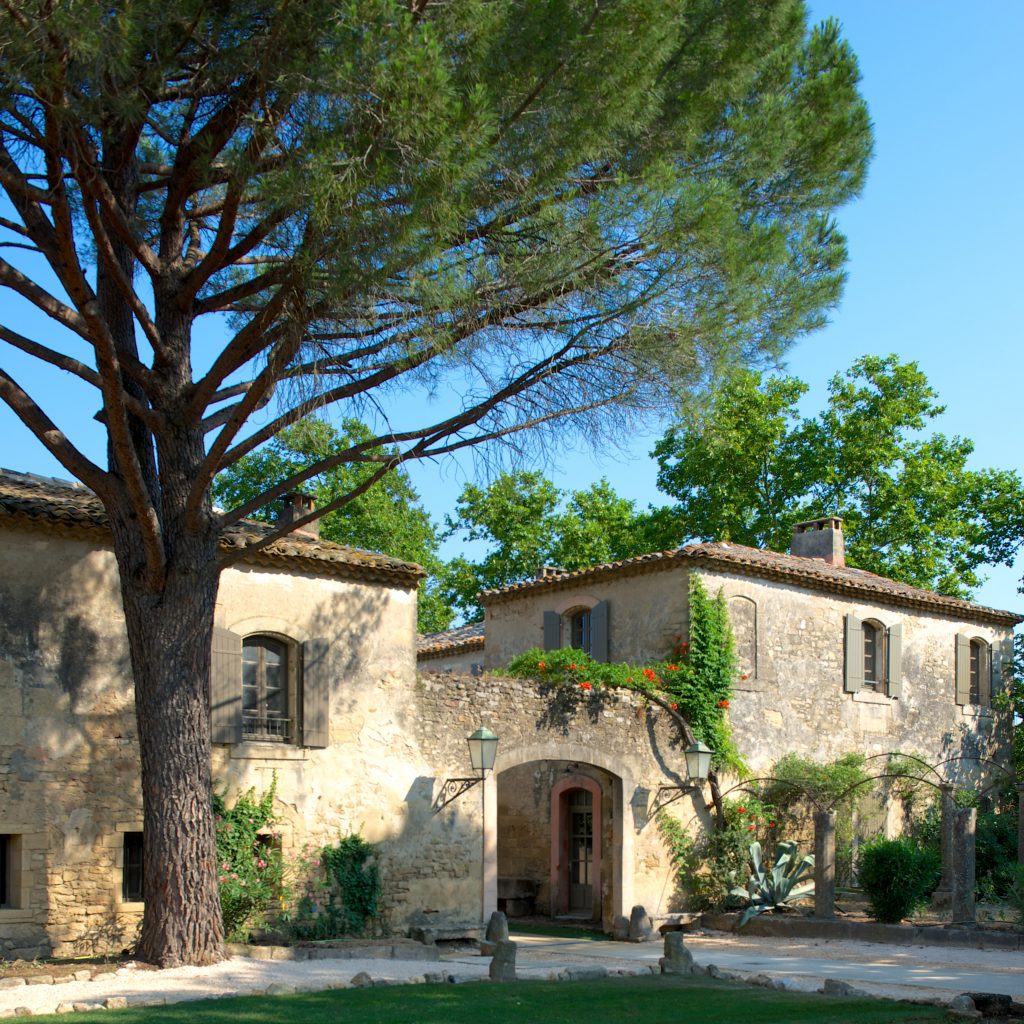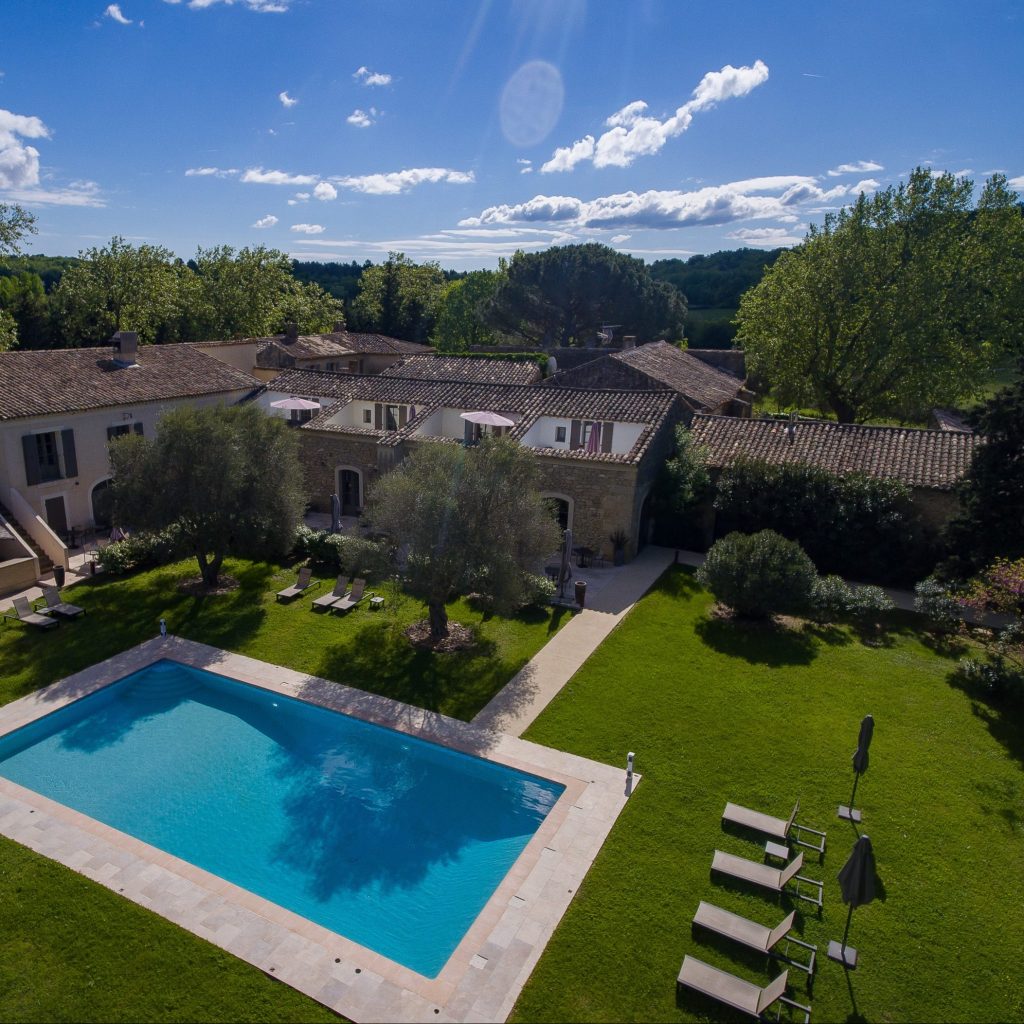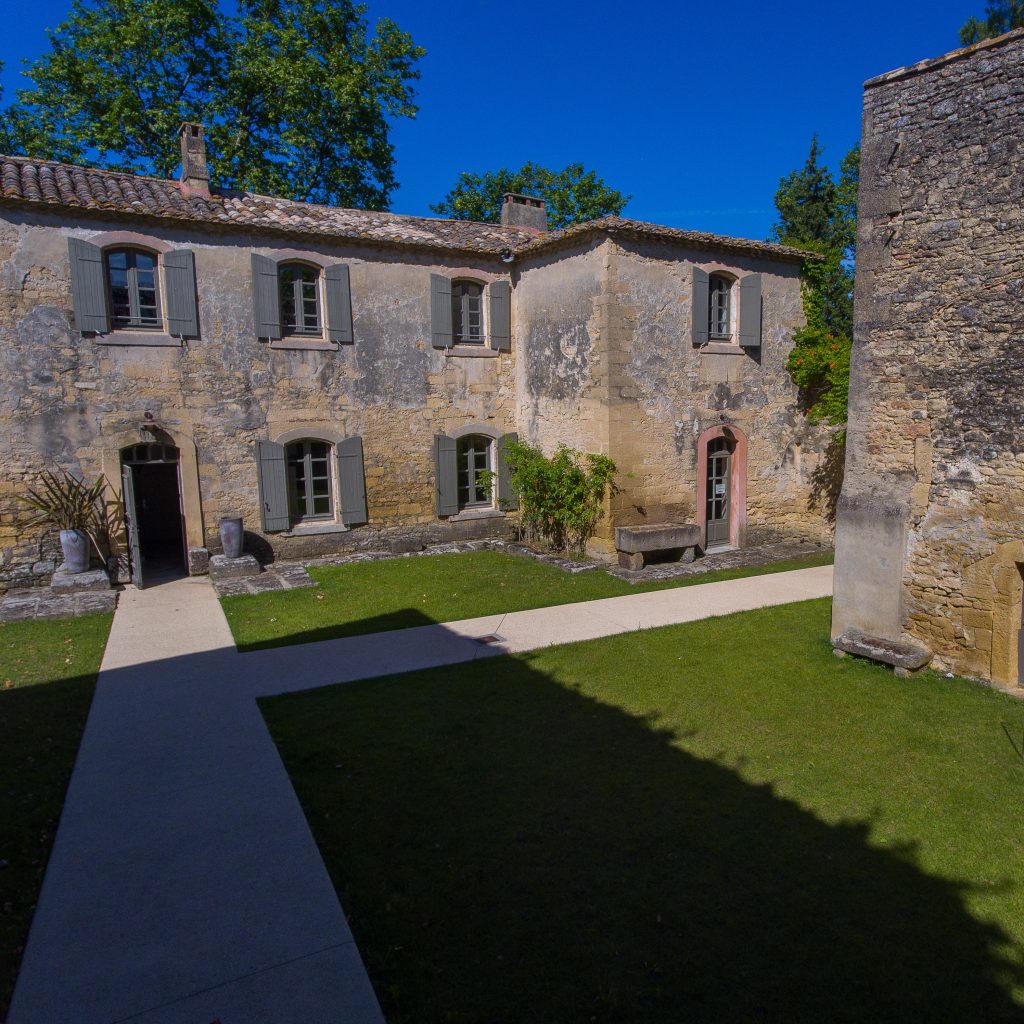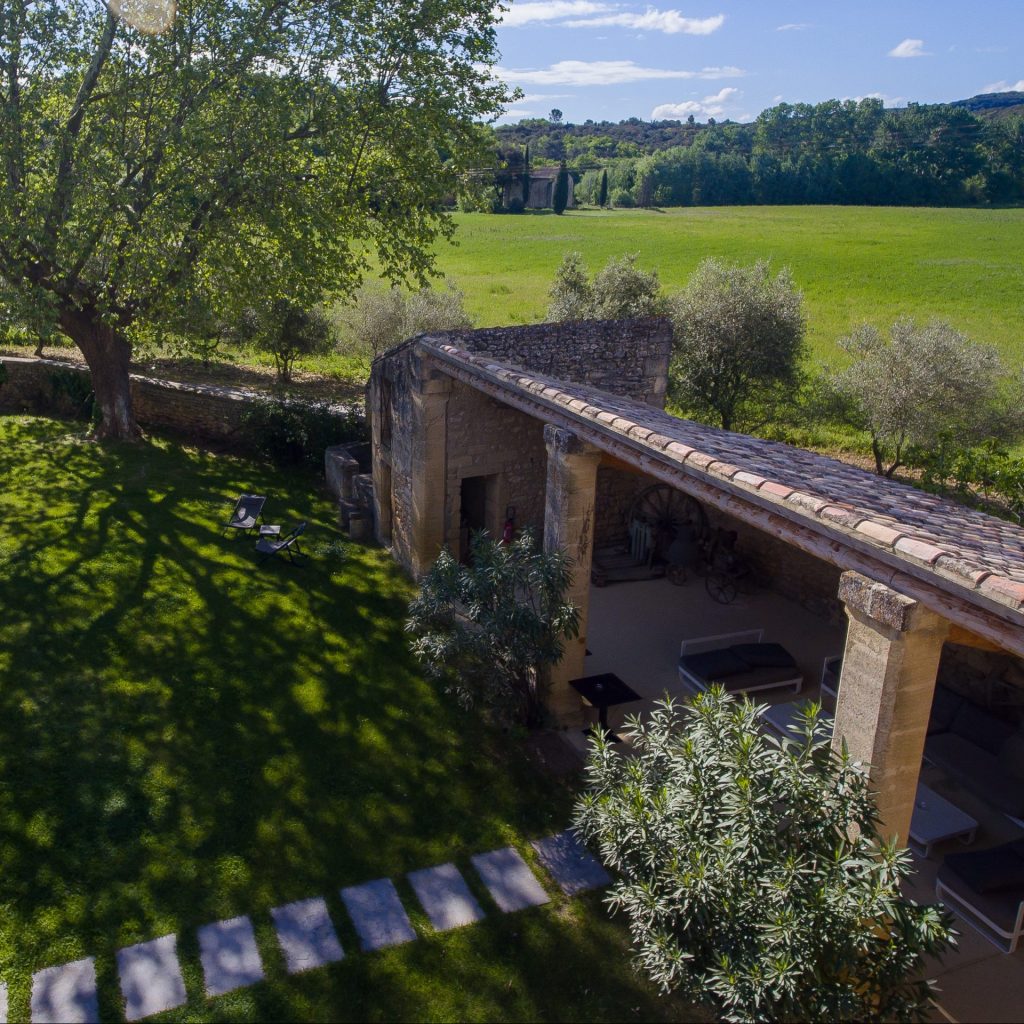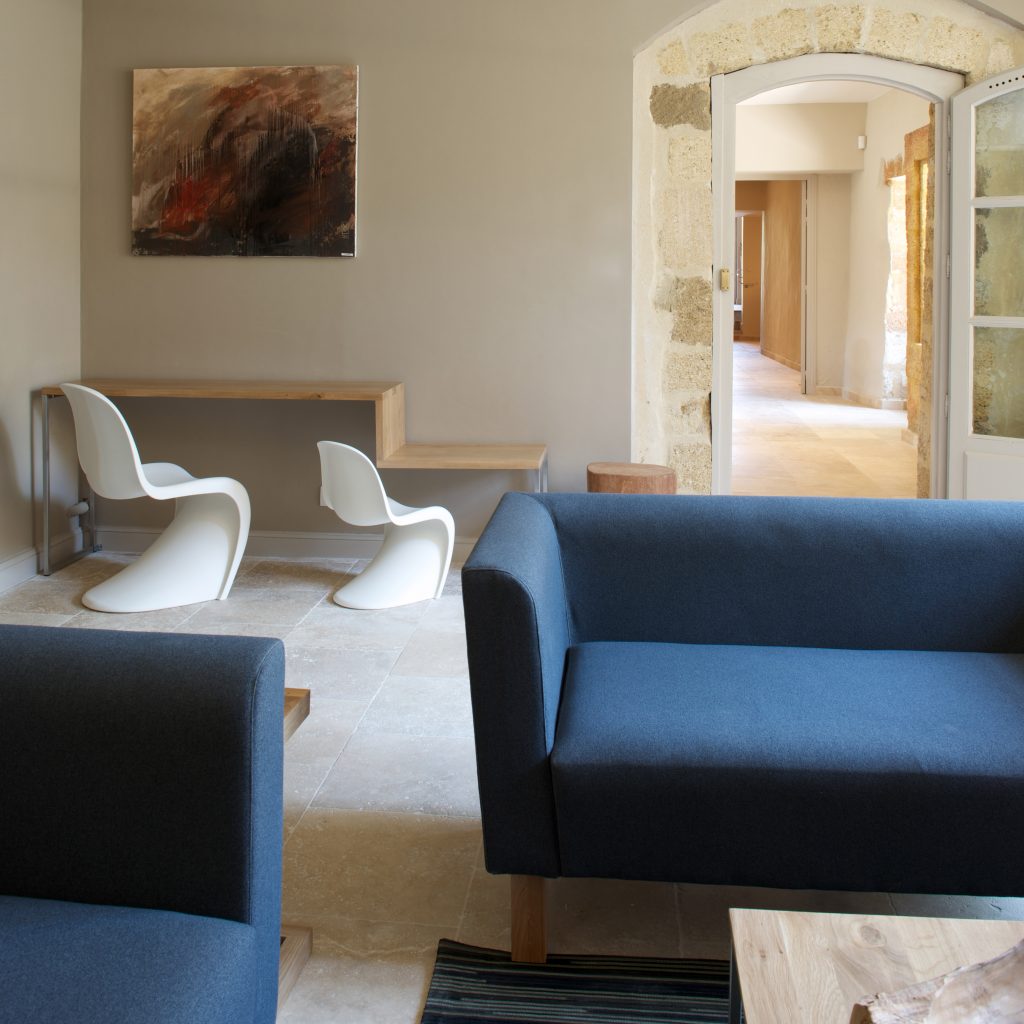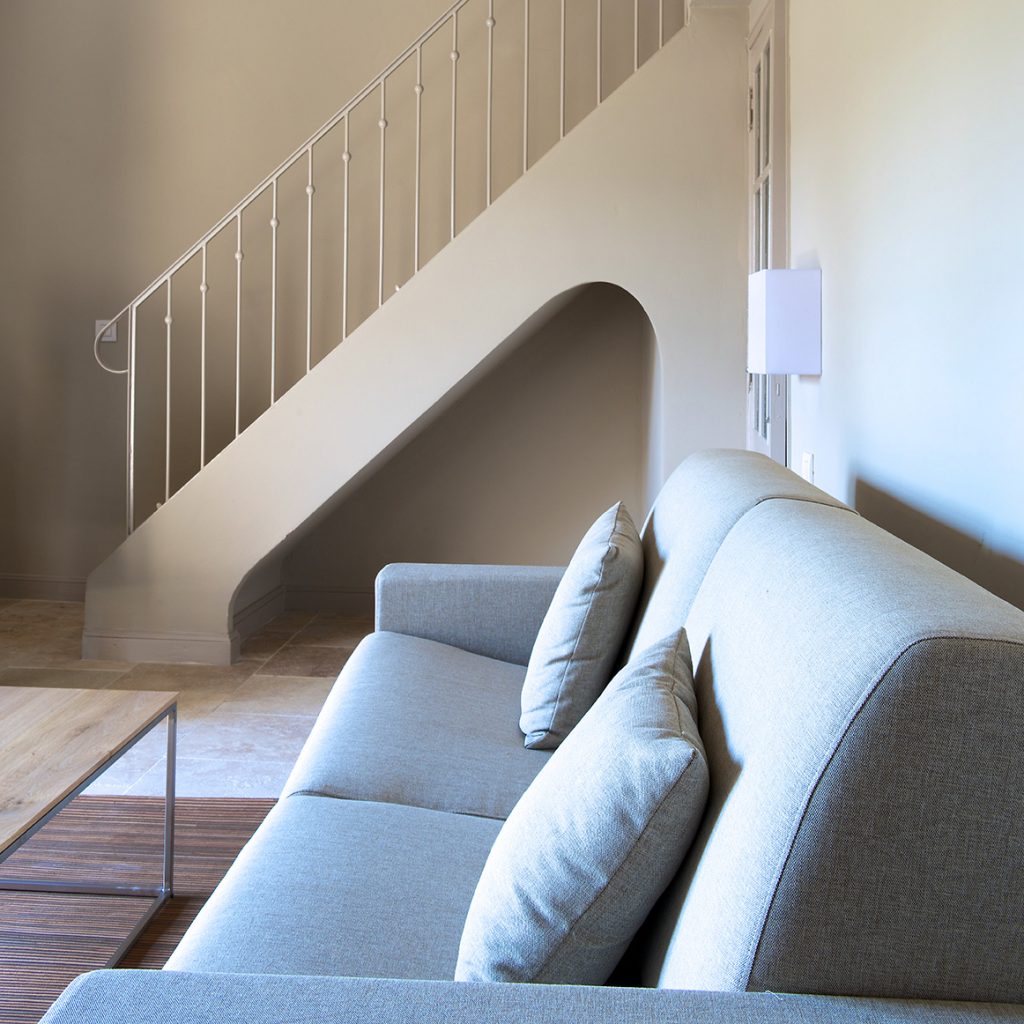 Inside, it is a decoration with natural tones and pure lines that awaits you. Between sobriety and elegance, you will find all the charm of the old residences of Provence where the sublimated architecture reveals the history of the place.
Local stone, exposed beams, fireplaces, terracotta corridors and wooden staircases stand side by side with the contemporary art exhibited in the building.
The 22 rooms and 3 Suites, with their soft colors and modern furniture, will allow you to recharge your energy in peace and comfort.
Tinted by the southern light and punctuated by the song of cicadas, outside each space is a sensory cocoon calling for a pleasure of living and sharing.

The swimming pool in the heart of the park for a refreshing moment, the terrace lined with two hundred year old olive trees to enjoy a dinner discovering our gastronomic heritage, the pool bar under the shadow of the canisses to enjoy a delicious cocktail, the stone awning for aperitifs and calm evenings...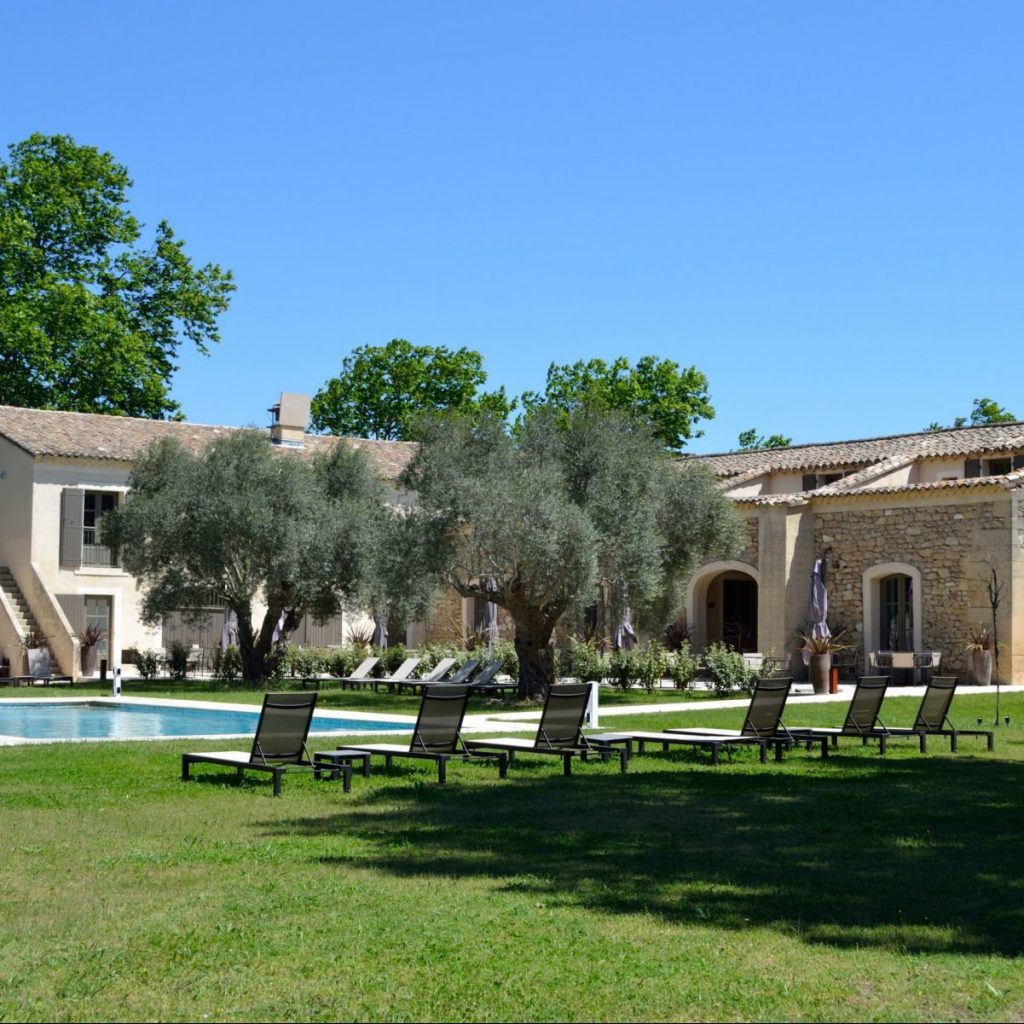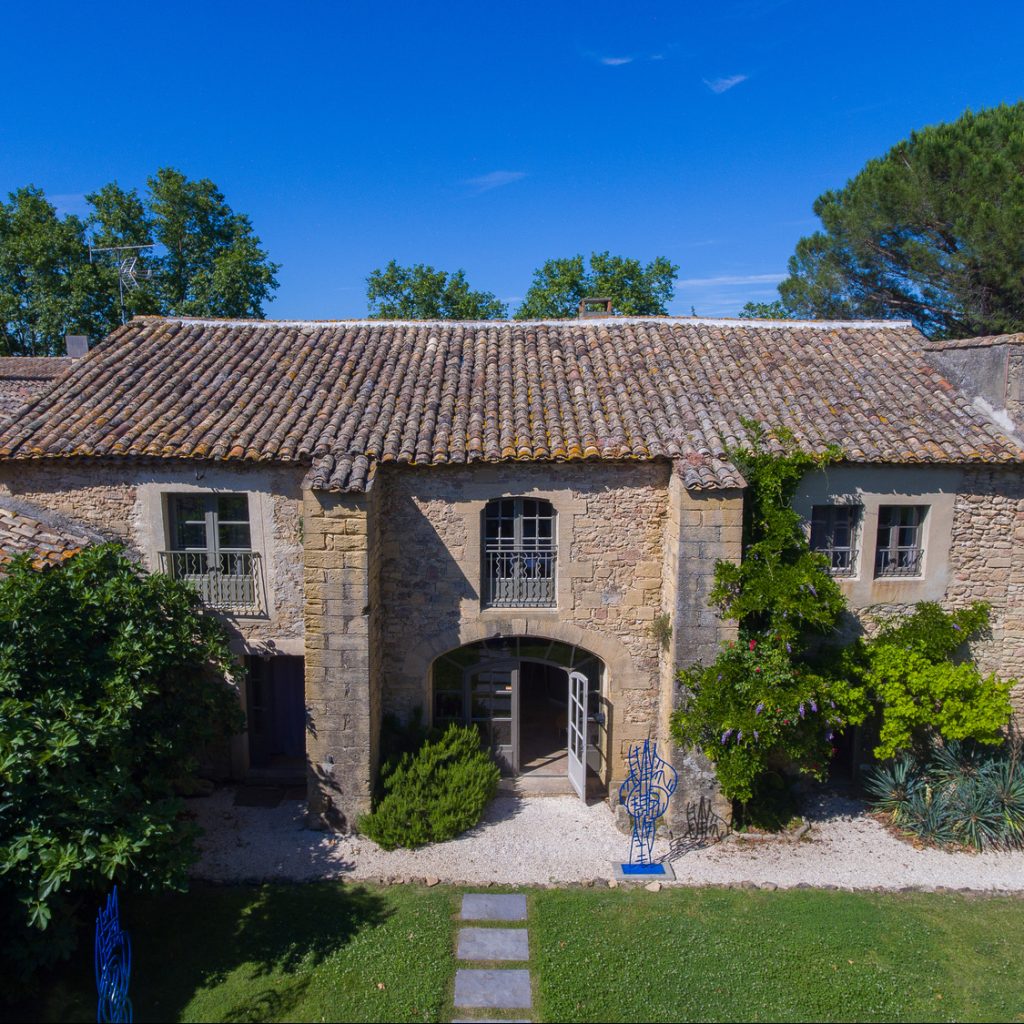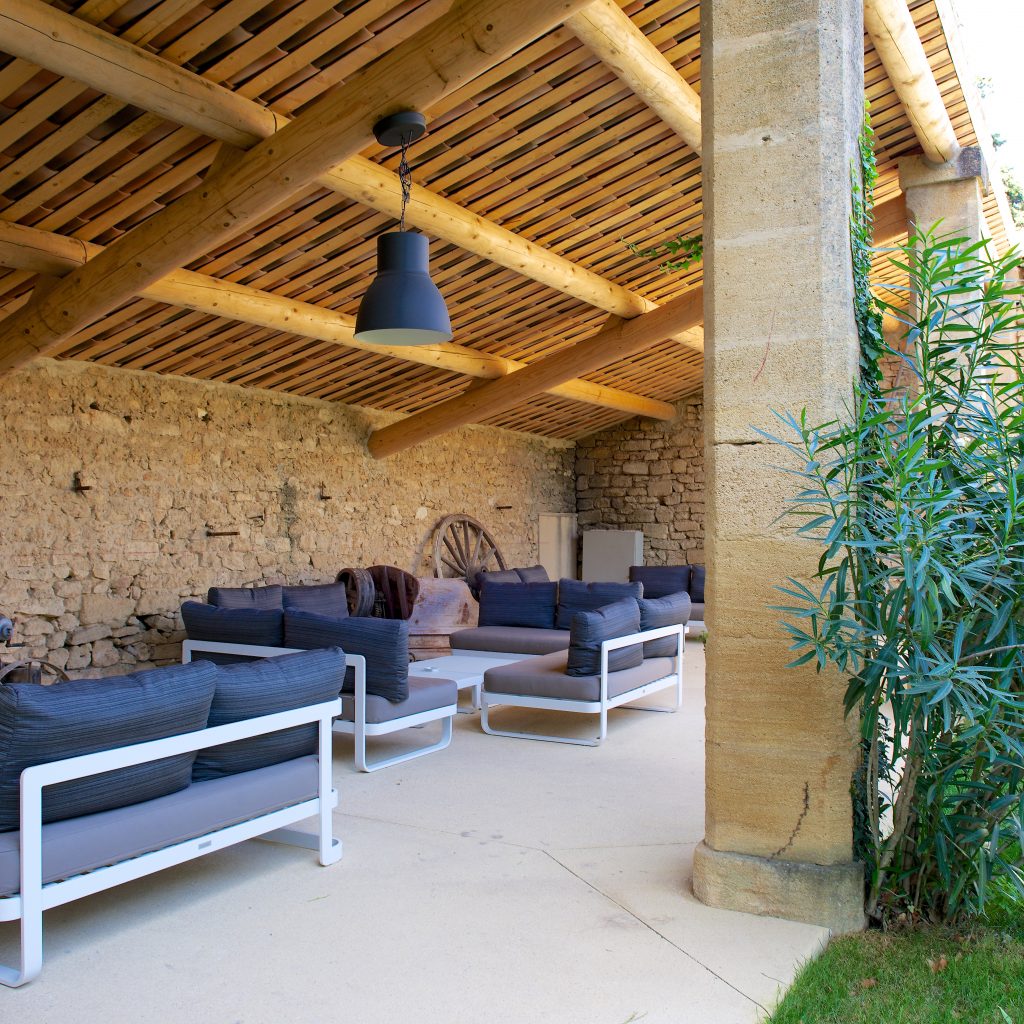 A trip through time
The origin of the word "Bégude" comes from the Provençal "Bégudo", which was a term used to describe a place where people and animals could have a drink.
It was in the 17th century that La Bégude Saint-Pierre first opened its doors as a post house. Passers-by working on the mail route could enjoy an overnight stop to eat and change horses. But the rise of the railways in the 18th century led to the end of all the post houses in France, turning them into farms.
This was also the fate of La Bégude Saint-Pierre, which finally regained its original vocation in the 20th century: welcoming travelers...
Well being
For those who are looking for a restful place to relax and enjoy, La Bégude Saint-Pierre is the where to stay for a moment's respite with a massage, either alone or with a partner, in one of the vaulted rooms.